Not techie enough? Enter term and press Go!
Dear Readers,

Thank You for visiting our site. We are planning on hosting this site independently and dropping the "blogspot" on the URL. But doing that would be costly and mere google ads would not pay enough for it.

So if you like what we're doing, and want us to keep doing it, you can show your support by making a donation. If you enjoy SaveOurSearch (S.O.S.) and would like to help secure its future, please kindly consider making a donation, no matter how small, it will be used for building a more extensive site.

If you use this site regularly, we'd really appreciate a small monthly donation (or an annual amount equivalent to a year's monthly donations). You can donate via PayPal, even if you do not have a PayPal account, by clicking the "donate" button below:





If you do not have a paypal account yet, sign up or create an account now.

This donation is NOT tax-deductible. We're looking into how to do that, but for now, this would just be considered a gift. Thank you so much to those who have already donated. Many thanks for your kind and generous support.

For other concerns and inquiries, please click here.

The SaveOurSearch Team
search-sos.blogspot.com
~*~*~
posted by the webmistress at 5:26 AM
---
ABOUT | CONTACT | LINK TO S.O.S
Dictionary, Encyclopedia, Conversions, and a Search Engine all in one page! Everything is just a click away...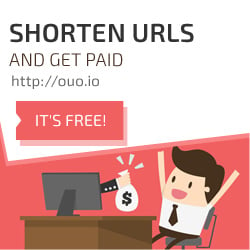 Send Free SMS
Send FREE text sms from PC to phone, free text no need to buy credits plus photo albums, personal blogs, real-time chat and even groups with their own discussion areas

If you know of any site that might add up to this savvy all-in-one search blog, please feel free to contact us!


[
View Options
|
PayPal signup
]
If you like what we're doing, and want us to keep doing it, you can show your support by making a donation. Thank You!
designed by Velvet © using dreamweaver
successful searches this week



All links on this weblog, including dictionary, thesaurus, and other reference data is for informational purposes only. These information are all gathered through search engines and does not have any connection with the owners of this page.