Not techie enough? Enter term and press Go!
Primarily, I made this blog for the sole purpose of using it at my job. Most of the time I work under pressure and I basically need to move and find things fast. I consume "multi-tasking" for breakfast. (lol)

With my bookmarks at home I know where to go and where to search the things I need. But at work, for security purposes as well, I prefer to disable the history and cookies of my browser. What would be more convenient than to have one page where all the stuff I need will be accessible?

So what's the Solution? If there is only a free personalized search engine which does not care about competition! Thus, the S.O.S. is born.



UPDATE:

Search S.O.S. is now open for public! Anyone can use this and save it as their homepage. Click here to make S.O.S. your default homepage

What you can find here: (These search tools are conveniently found on every page)

+

Google search

- The most convenient search engine ever invented! (ha)
+

Ask.com search

- This is a great add-on or alternative to Google if you really can't find what you need. And based on experience, I have found quite a number of sites not crawled by Google, although on regular searches it's not as extensive. This is also great for those searches you wouldn't like to be stored in your browser's search history.
+

Amazon.com

~ search Amazon on great deals.
+

Online Reference

~ Dictionary and Thesaurus rolled into one search tool
+

Wikipedia

~ search the most extensive open source encyclopedia.
+

Webopedia

~ search all the techie terms here. This is "The" computer dictionary and encyclopedia of geekdom.

Helpful Conversions:

+

Clocks of America: Different time zones

[link] ~ compare the clock on all timezones of the United States of America. No need to click through page per page.
+

Binary to Text Converter

[link] ~ something fun to use for those who prefer to send hidden messages. It's soooo techie kinky!
+

Free Currency Conversion

[link] ~ Quickly convert money currencies from around the world.
+

Liquid - Metric to Non-Metric Conversion

[link] ~ Who says Math is only used at school? Convert all measurements here with just one click.

More to come soon!

For Suggestions and private comments, (remember spam is good only when cooked!) please send them to

atomicvelvetsigh(at)ya hoo(dot)com
~*~*~
posted by the webmistress at 4:26 AM
---
ABOUT | CONTACT | LINK TO S.O.S
Dictionary, Encyclopedia, Conversions, and a Search Engine all in one page! Everything is just a click away...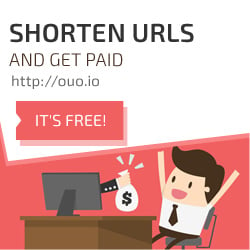 Send Free SMS
Send FREE text sms from PC to phone, free text no need to buy credits plus photo albums, personal blogs, real-time chat and even groups with their own discussion areas

If you know of any site that might add up to this savvy all-in-one search blog, please feel free to contact us!


[
View Options
|
PayPal signup
]
If you like what we're doing, and want us to keep doing it, you can show your support by making a donation. Thank You!
designed by Velvet © using dreamweaver
successful searches this week



All links on this weblog, including dictionary, thesaurus, and other reference data is for informational purposes only. These information are all gathered through search engines and does not have any connection with the owners of this page.